Mercku 5G CPE X6 | Wi-Fi 6
SKU: Mercku_5G_X6
£299.00 £358.80 inc. VAT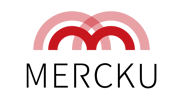 Description




Introducing Mercku X6 5G CPE
Introducing Mercku's latest solution X6 5G CPE. the X6 5G CPE is a cutting edge solution for reliable, fast and flexible internet connectivity, designed specifically for ISPs and MSPs to offer a seamless end user experience.
Why are 5G CPEs Needed More than Ever?
As the demand for smoother, faster, and more seamless connectivity grows around the world, reliable internet has become more important than ever. Whether you're a remote worker, gamer, business owner, or just want to binge the latest show in 4k, Mercku's 5G CPE X6 has you covered.
While wired broadband and 5G utilise different technologies, both offer low latency, gigabit speeds around the home, there are differences between the two. Compared to wired broadband solutions for wi-Fi connectivity, 5G CPEs offer greater flexibility in deployment instead of relying on fixed access points often located in inconvenient areas of the home, 5G CPEs only require a SIM or eSIM for wireless Wi-Fi connection. Simply insert a SIM card and power up the device for seamless internet connectivity.
5G CPE Applications and Use cases
Backup as a Service solution (BaaS)

In case of any connectivity issues with wired broadband connections, 5G CPE can be used as a backup solution. It offers a wireless solution that can be quickly and easily installed, providing extreme flexibility and ensuring that businesses stay online without any interruption.




Fixed Wireless

The 5G CPE allow multiple devices such as mobile phones, tablets and laptops to connect to the internet simultaneously via the 5G network. This makes it an ideal solution for residential or small enterprise customers who require high speed internet access without the need for wired infrastructure. By eliminating the need for last mile connectivity, fixed wireless services reduce the time and cost of laying cables.




Massive IoT

5G CPE is capable of supporting massive IoT applications, which involve millions of internet connected devices such as smart meters, surveillance cameras, intelligent traffic lights, light poles and temperature monitoring equipment. With 5G, sensors/devices can be directly connected to5G towers or through gateways in IoT use cases, providing reliable and high speed connectivity. this makes it an ideal solution for businesses or cities looking to implement IoT solutions.
---


Are you an ISP or an MSP? Get greater visibility of your CPE*
See it all. Anytime, anywhere

Manage customer networks like a pro with advanced remote Network Operations centre (NOC), customisable mobile Apps an built-in Web Portal.

360 Remote Management

See usage and trends in your overall network area. Pinpoint the issues with individual system deployment. Troubleshoot in no time, remotely - no truck rolls needed.

Always be in the know.

With Mercku's NOC*, you can see the big picture. See complete CPE status or check on trends in a geographical area to make data-driven decisions.

Make the most of your CPE

The Mercku NOC* allows ISP operators to check on the health of individual user's mesh network, to ensure best deployment and maintenance

Next-gen Troubleshooting

Resolve customer issues in no time with full remote access to CPE settings and user-friendly system reporting. Bye-bye, truck rolls!
*Mercku NOC is subscription based service designed for ISP and MSPs, functionality may vary across CPE models
Specification
Reviews