Introducing ICX into Ruckus Unleashed
Posted on - 10.04.20
Ruckus Unleashed – Introducing Switching
Ruckus Unleashed now supports switch management for up to 8 ICX switches on any Unleashed network. ICX switches work seamlessly with Ruckus Unleashed access points to deliver enterprise-class wired and wireless management for small organizations. Gain insights into switch port connectivity, upgrade your switch and perform backup and restore from Ruckus Unleashed dashboard or mobile app.
We are all familiar with the current Unleashed dashboard, but now let's take a closer look at the newly added tab called switch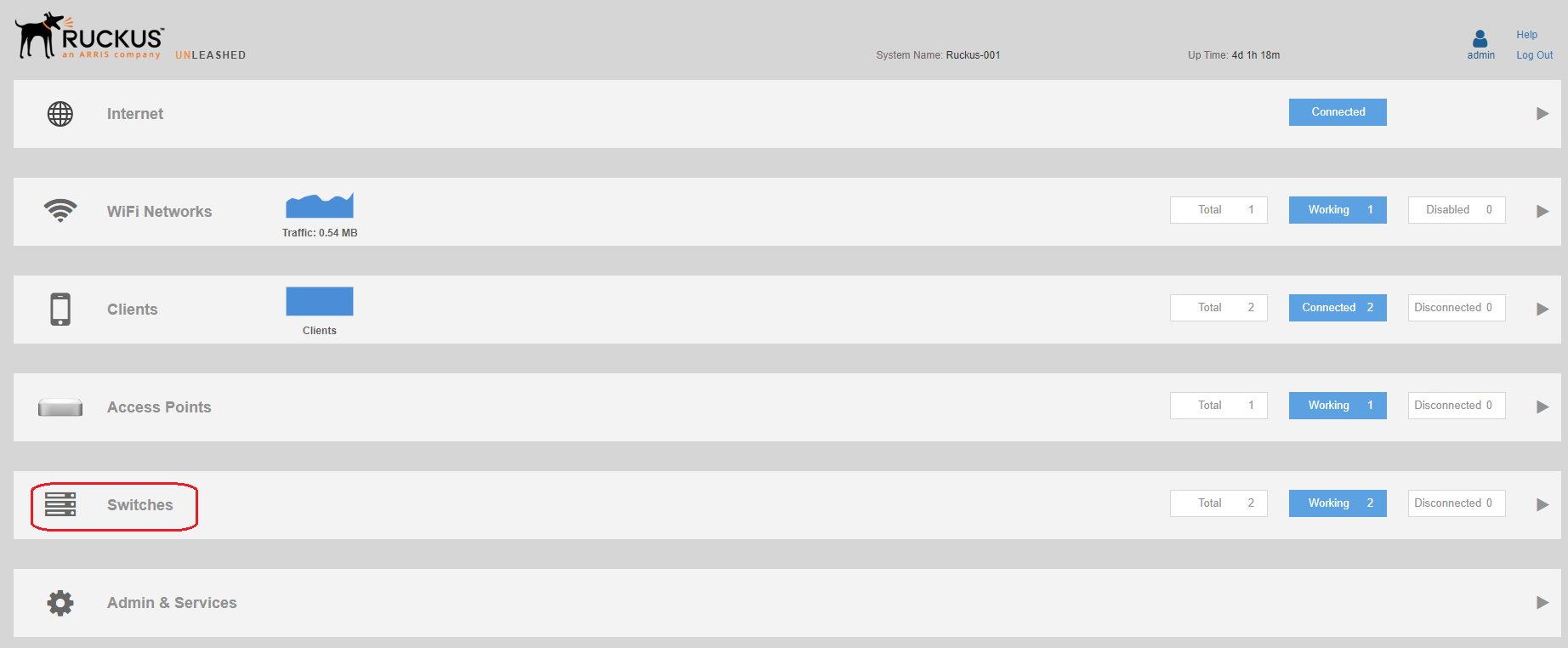 Unleashed only support ICX switches on firmware 8090 onwards, this new version allows for a huge new feature set allowing for troubleshooting and monitoring along with view traffic usage.

Switches can be automatically discovered, alternatively, you can manually add a switch by clicking the Add button and entering the IP Address, Username and password.

Switch Summary



The Switches tab first displays the Switch summary, from this example, we can see 5 total ports in use, 27 Unused ports and with a total of 32 switch ports available over the combined two ICX switches.
Looking at my example Network, the summary includes a total POE budget for the combined switches, each switch has a POE budget of 124W, with a total POE budget 248W, with 30W being consumed leaving 88% available.
Individual switch
Switches can also be view individually, the following section will demonstrate the types of information available from the individual switch.

From the above, we can see general information about the switch such as IP Address, firmware version and uptime.
Port Info is very similar to the summary view, the only difference is we can see port info per switch including a front panel view indicating port availability and status, click on the 'I' displays a key of different port statuses.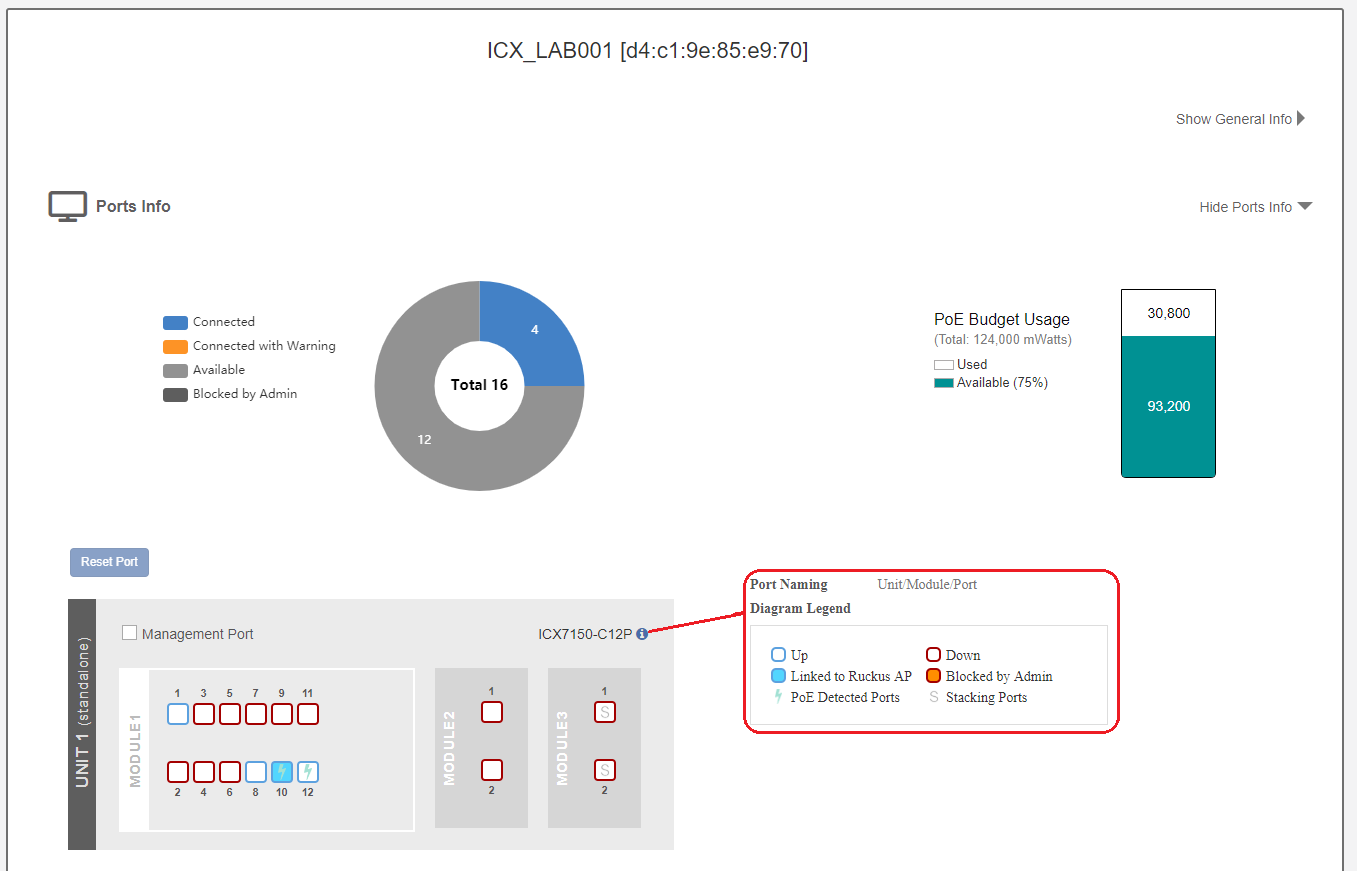 Front Switch panel view, ports red are down, ports in blue are being used, ports with the blue lightning bolt display a power-consuming device, and the fully coloured Blue port indicates a Ruckus AP.
Port list continues on to display port usage,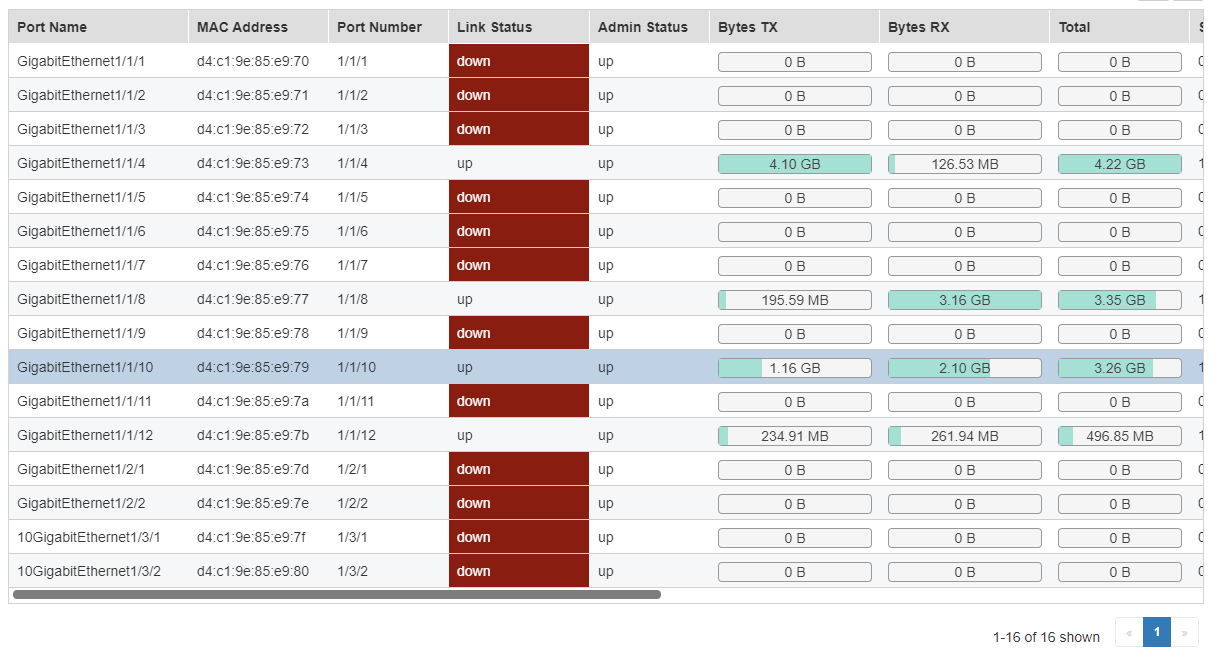 Selecting a port from reveals port bandwidth and VLAN tag, for this example, with switch port GigabitEthernet1/1/10 selected, this will provide us port utilisation over the duration of 12 hours.

We can the device that's connected to that port from the LLDP neighbours list.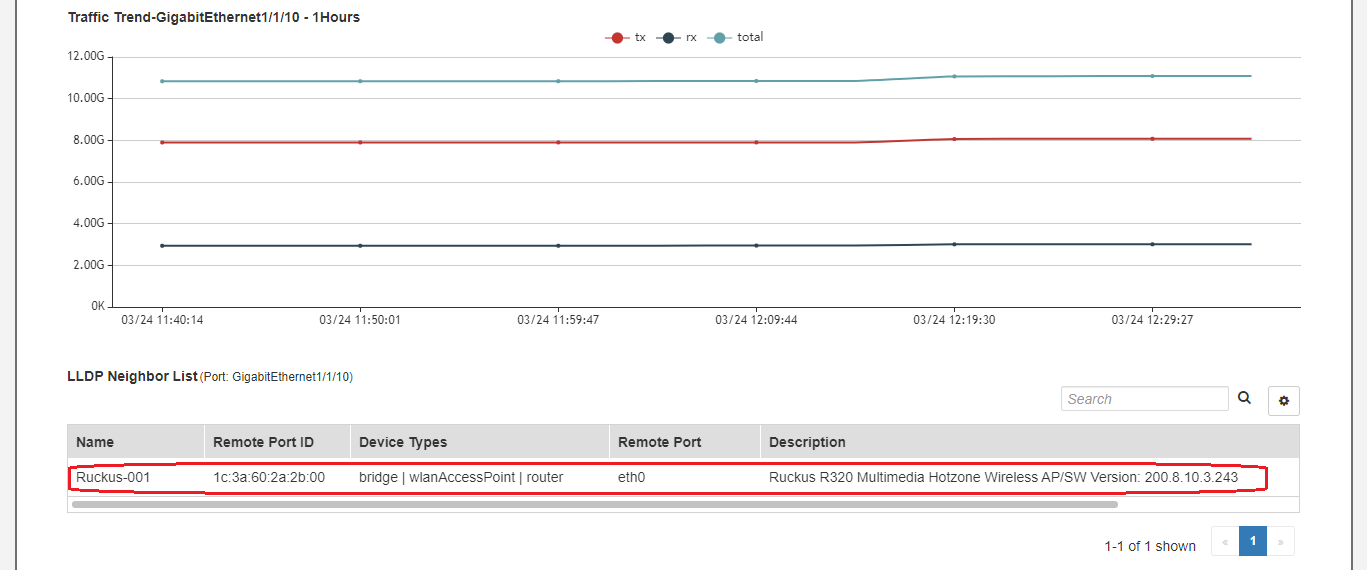 Switch Health provides CPU Utilization, Memory Usage allowing a complete overview.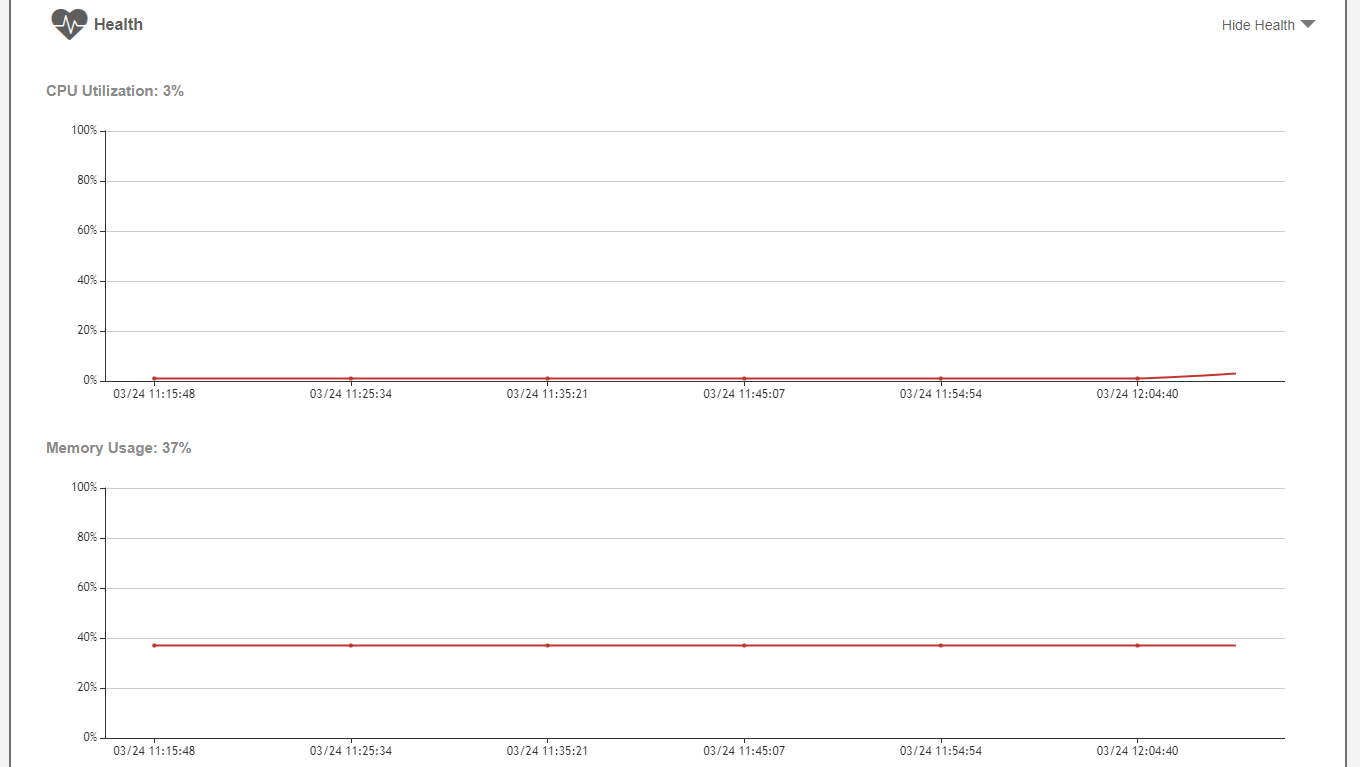 Ruckus ICX support for Unleashed allows complete network management all under one portal.
From the time of writing this Post, Ruckus Unleashed only supports the ability to monitor and troubleshoot ICX switches, new features allowing for configuration management will be released in future releases.
For further information, please contact us.