Open Mesh: The end is nigh!
Posted on - 28.06.21
Ok we might be being a bit over dramatic; it isn't all doom and gloom, but it won't be long before the final Open Mesh products are 'End of Life' (EoL). After this date it is unknown how much longer CloudTrax will be available or how much longer you will be able to use your existing Open Mesh networks for.
After December of this year the whole Open Mesh product range will finally be EoL and will no longer be part of the regular firmware development, this includes security patches, bug fixes, features, and support services. Any existing network running older firmware will do so on an as-is basis until such time as CloudTrax no longer operates (which we do not have a date for).
The Solution: Plasma Cloud
Fear not, Plasma Cloud have a nifty migration tool which can migrate your compatible access points to their management console from CloudTrax and extend the life your existing wireless estate.
Utility Networks have been working closely with Plasma Cloud since 2018 and have been instrumental in supporting the ability to migrate Open Mesh networks into the Plasma Cloud eco system. In the UK alone there are thousands of Plasma Cloud access points already deployed and many compatible Open Mesh devices migrated to the Plasma Cloud console.
What happens when CloudTrax is shut down? – Once CloudTrax eventually goes offline or is no longer allowing Open Mesh devices to check in then, unless you have already migrated to Plasma Cloud, you will no longer have control of your devices. You will not be able to make any configuration changes and more importantly, at this point there will be no way to migrate your compatible devices over to Plasma Cloud. If you migrate your networks to Plasma Cloud in advance, then you will be able to avoid this apocalyptic event!
What are the License fees for Plasma Cloud? – The great news is that, like the Open Mesh system, there are no on-going monthly subscription or yearly license fees to setup your Plasma Cloud network.
Which Open Mesh Devices are compatible with Plasma Cloud? – The following devices are supported in the Plasma cloud firmware and can be migrated from CloudTrax to the Plasma Cloud Console.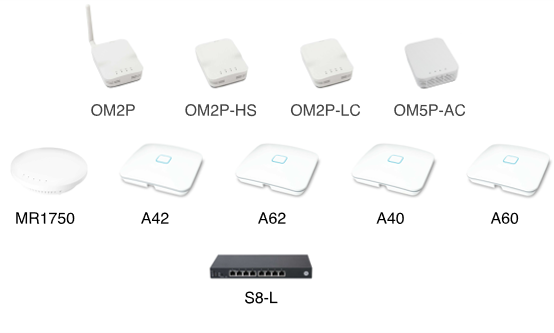 How do I migrate my Open Mesh networks? – This is an easy process while you still have access to your network on CloudTrax. We have created a comprehensive guide for you to follow on our helpdesk. Don't forget, once you are no longer able to access CloudTrax we will not be able to migrate your configuration and devices over to Plasma Cloud.
Do I need to replace my Open Mesh hardware? – In most cases, no. If your Open Mesh devices are compatible with Plasma Cloud then you can easily run both Plasma Cloud and Open Mesh hardware on the same network, together.
How does the Plasma Cloud console compare to Open Mesh CloudTrax features? – Plasma Cloud has a great feature set, in most cases surpassing those of Open Mesh. Take a look at the comparison table in our recent news article.
Which hardware is going End of Life?
According to the help article on the Datto site (https://help.datto.com/s/article/KB360023805472), the tables below outline the EoS and EoL dates for the Open Mesh hardware, those highlighted in green are due to go EOL.
Access Points: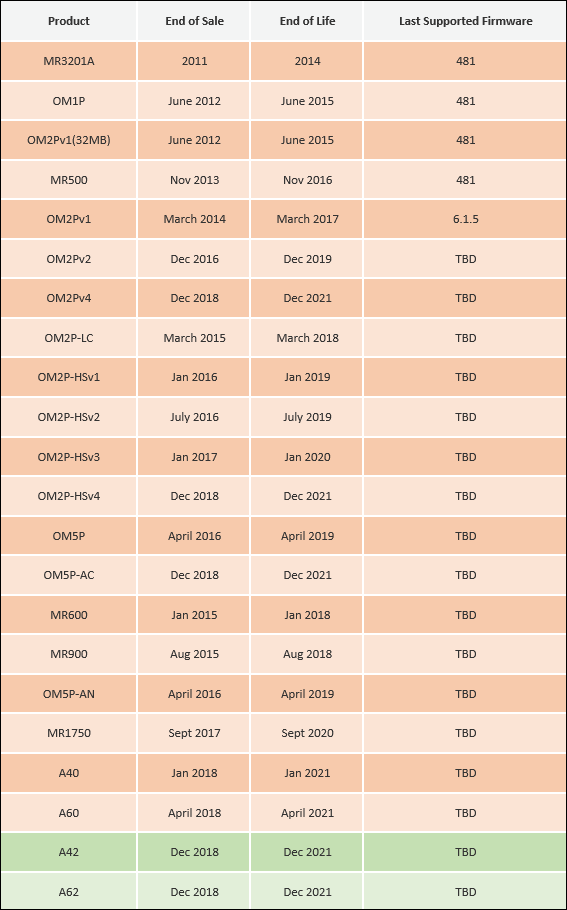 Router:

Switch: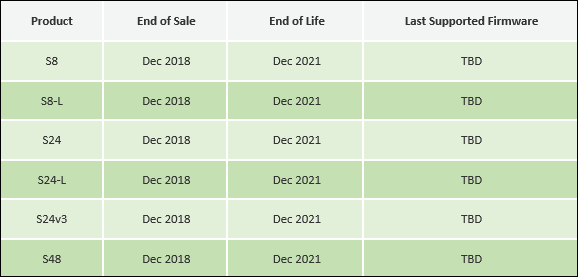 If you are new to Plasma Cloud and want to try out some of the new hardware before migrating your networks then take a look at our online store for the new Plasma Cloud range, including our very popular starter bundle.